Eco-friendly letterpress printing
When 15th century letterpress technology meets today's modern design using 20th century machines.
We use non-toxic colours and print on eco-friendly premium paper.
At Gammelhuset Tryckeri we work with traditional letterpress techniques and materials from the past. Texts and decorations are set with lead types, ornaments, brass lines and wood style. Illustrations and logos are printed using clichés.
Our focus is to run a sustainable print shop with environmentally friendly colours and recycled paper.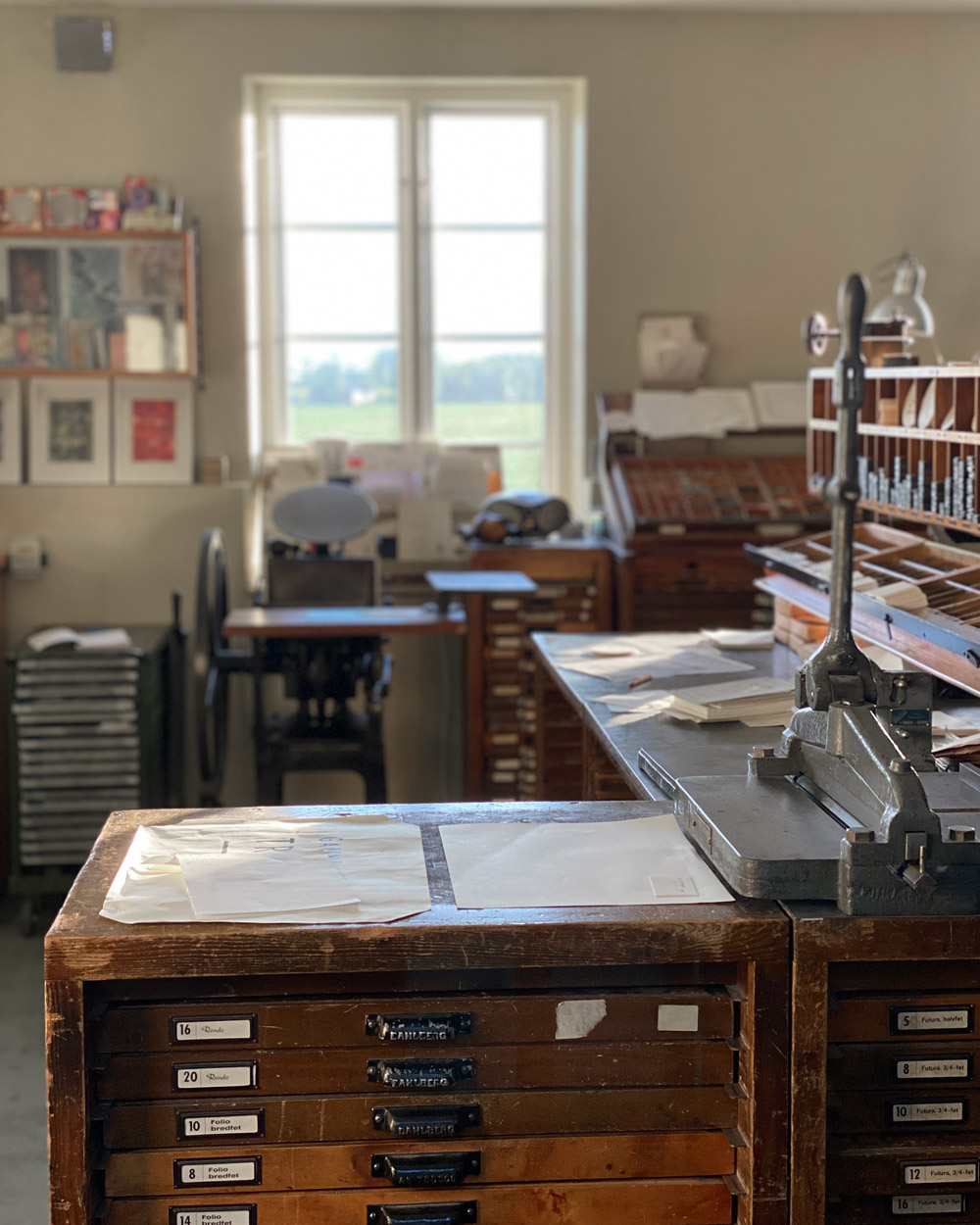 Regardless of whether you want to know more about letterpress and want to book us for workshops, lectures or want to print something, you are always welcome to contact us!